MUCH MORE THAN AN
EMERGENCY AMBULANCE SERVICE
We're a professional emergency and non-emergency transport company.
Patriot provides their customers with a range of services and exceptional care by employing knowledgeable medical personnel and experienced office staff. Through teamwork and dedication, they are able to create a proficient and reliable organization that offers compassionate and professional care to patients in Genesee and Lapeer counties.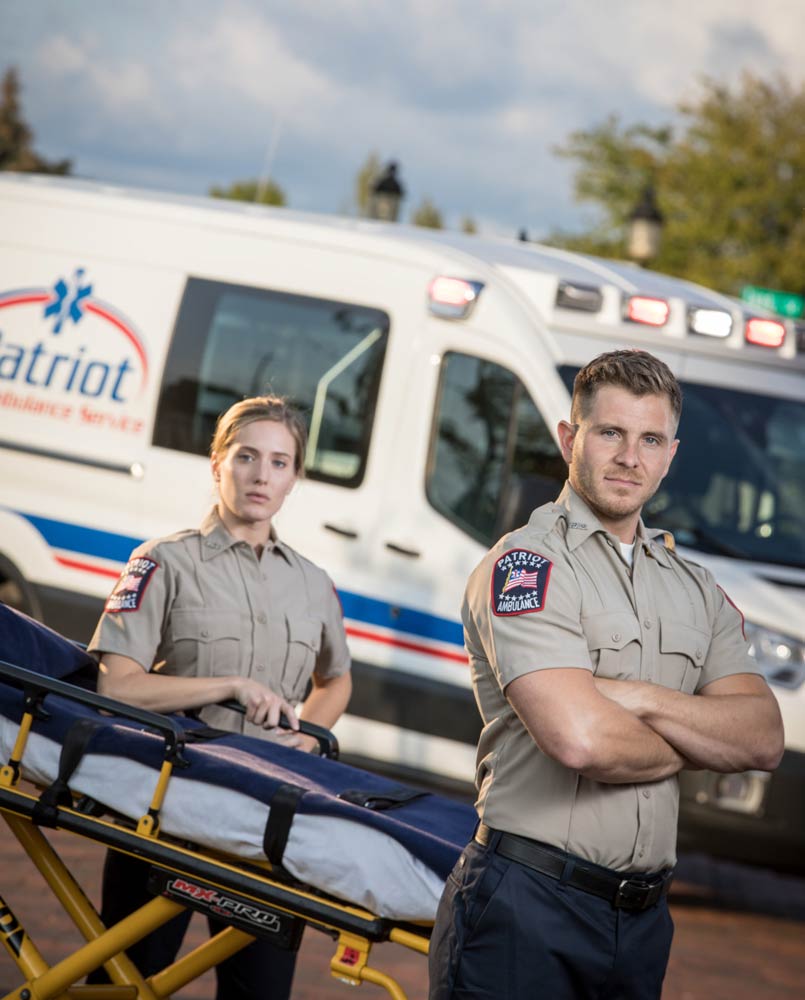 Patriot Ambulance Services
EMERGENCY SERVICES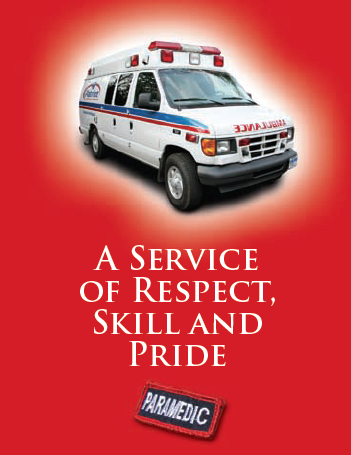 Patriot Ambulance Service operates at the Basic Life Support and Advanced Life Support levels. Patriot's employees are licensed through the State of Michigan as Emergency Medical Technicians or Emergency Medical Technician Paramedics. Our Paramedics have pediatric and adult Advanced Cardiac Life Support training which is certified through the American Heart Association.
CRITICAL CARE TRANSPORT SERVICES
Designed to be the first and currently only true Critical Care Transport (CCT) program in Genesee County, Patriot Ambulance offers 24/7 critical care units for your transport needs. Usually available within 10 minutes, the transport team arrives ready to take the most critically sick and injured patients to nearly any facility.
AVAILABILITY: With units available 24 hours a day, 7 days a week we strive to offer the most timely service and highest level of care possible to area hospitals and patients.
SUPERIOR QUALITY OF CARE: Patriot Ambulance Service performs a review of ALL critical care transports. Each call is review by the entire Critical Care Team, QA Manager, and Medical Director. We are continuously looking for ways to improve our service and ensure our staff represent the quality your facility is known for. Hospital staff and administration are encouraged to offer suggestions and solutions that may be beneficial to the program.
To read more about our Critical Care Transport Services, download our critical care brochure.
NON-EMERGENCY SERVICES
For their non-emergency customers, they provide various types of non-emergent transportation. Their Advanced Life Support Units provide Critical Care Treatments to meet the needs of your ICU, CCU and Trauma Center. They also offer an ALS transport service that provides IV, Monitor, and Oxygen therapy. For the patients that don't require advanced monitoring they offer Basic Life Support Service. These units are for transporting non-ambulatory patients that require only basic vital sign monitoring. All of their ambulances are equipped with defibrillation and ventilation support and staffed appropriately. Patriot Ambulance Service Inc. prides itself on quality patient care and superior customer service.
WHEELCHAIR SERVICES
Patriot also offers wheelchair services to those needing transportation who are in a wheelchair. Please contact their dispatch office for further information: (866)-789-9111
Patriot consistently projects an image of excellence, compassion, and professionalism; representing your facility to the degree your patients come to expect. Their highly trained staff is polite, considerate and honest in all communications. They genuinely care about each patient and will provide the best care possible in every situation.