PATRIOT AMBULANCE IS HERE TO
YOU WHEN YOU NEED US THE MOST
WELCOME TO PATRIOT AMBULANCE
Veteran Owned / Privately Held
What makes a great Ambulance company? As a veteran-owned, privately held company, at Patriot Ambulance Service our goal is to become one. We think it starts with values that serve our employees as well as the community. So we offer flexible work schedules and participate in impactful community service projects like you'll see in the video on this page. We think you should live and work in the community you serve and be the best a what you do with a highly trained medical staff. It all comes down to caring dedication to customers, employees and the community. That's what we're building at Patriot. Come join us.
We're a veteran-owned company employing over 100 medically trained staff.
Patriot Ambulance Service is a veteran-owned company that is proud to employ over 100 paramedics, emergency medical technicians, and other professionals who are ready to serve you day or night. Operating out of Mid-Michigan for over a decade has allowed the company to build a trusting relationship with the medical facilities we serve.
Patriot Ambulance is also accredited by the Commission on Accreditation of Ambulance Services (CAAS). This accreditation demonstrates that Patriot Ambulance has met a "gold standard" as an emergency medical services provider.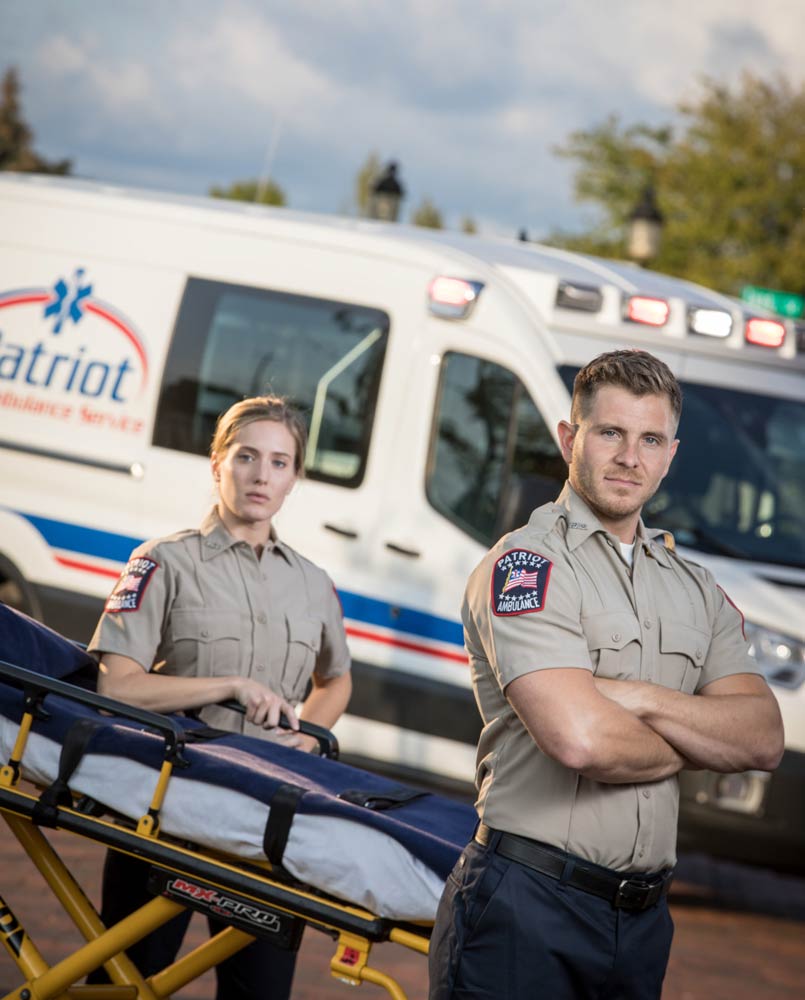 Local Ambulance Services Merge to Become Largest Independent EMS Provider
April 24, 2023: Patriot Ambulance Service, Inc. announced today that it has merged with Swartz Ambulance Service, creating the largest and only independent, Veteran-Owned ambulance service in Mid- Michigan… all employees of Swartz Ambulance Service and Patriot Ambulance Service will be retained creating a combined workforce of over 200 employees and a fleet of over 50 vehicles with plans to further expand those numbers.